Do I Need Consent to Take Friend's Child on Holiday?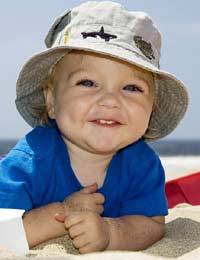 Q.
A friend of mine who is 29 years old will be travelling abroad this month, she would like to take her friend's child with her and this child would like to go.
The child's mother says this is fine with her. In order for my friend to travel with this child, does she need to take any documentation with her to state that she has the consent of the parent for the child to travel?
(Miss Deborah Furniss, 16 September 2008)

A.
With the increased airport security measures in operation these days the issue of required documentation for each and every traveller is quickly becoming one that all of us should research in advance, not least because the rules keep changing. With horror stories such as the Madeline McCann case all over the press and media, it's no surprise that more and more people feel the need to ask this question.
The simple answer is, although it's not compulsory, it is highly, highly advisable to carry a letter signed by at least one of the child's parents or legal guardian, which not only gives their consent for you to take the child away within a certain specified time period, but also names you quite clearly and emphatically as the person responsible for that child. That is, that parental responsibilities are transferred to you for the duration that the child is in your care.
Aside from what you legally can or can't do, there are numerous good reasons to have such a thing and potentially large problems to face if you don't.
If It's Not Compulsory, Why Should I Bother?
The principal reason, is that if the child in question should need medical attention for any reason while you're abroad, it's highly likely that the consent of the parent or guardian will be required by medical personnel. As the nominated person responsible for the child, you will usually be qualified to give such consent, but proof of this authority may well be required.
In addition, all travellers including the child should have a passport (or European Union-valid identification for travel within member states) and will not be permitted to get on a flight if they don't.
In light of the McCann case, authorities all over the world are now very sensitive to the possibility of child abduction, though if there's no reason for suspicion, chances are you won't face any delays. A birth certificate provides further evidence that you have the permission of the parents to travel with the child, should you be subject to more stringent checks.
Whenever travelling abroad these days, particularly outside the European Union, you should research what documentation is required for each and every destination on your itinerary. Parental consent is even more important when travelling to countries where child abduction, prostitution or labour is an issue. This information can be found quite easily online – the most authoritative source being the website of the Foreign & Commonwealth Office (FCO).
You might also like...
I really like your article, thank you. Come once to take your family on holiday to Bali. because bali is one of the islands in Indonesia that has a beautiful and exciting tourist destinations.
wenny
- 5-Dec-17 @ 12:14 PM