About Our Site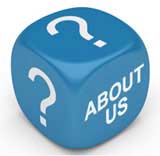 TravellingAlone was formed to offer a unique reference point on keeping safe when travelling alone.
Travelling is often exciting, sometimes - especially if you're a business traveller - boring and, just occasionally, risky. But whether you're faced with excitement, tedium or danger, the presence of friends, family or colleagues acts as a buffer mechanism to help magnify your pleasures and insulate you from distress.
Travelling alone is different. It brings a whole host of complications with it, some of them pleasant and some of them not so pleasant. Whenever you're alone, for example, you can be sure that there will be some people who think you might not want to be.
Whether you're open to romantic attachments, or whether you're emphatically not interested in them, affects the way you approach the travel experience.
Travelling alone, you will face far greater exposure to danger than you will when travelling in a group. Our site will explore the precautions you can take, and the smart responses you can make, when confronted with possible dangers.
Naturally, lone travellers, whether male or female, can face radically different experiences in different parts of the world. As well as general tips on conduct and etiquette which are applicable anywhere, TravellingAlone will feature in-depth discussion of specific locales and the facets of the local culture which make them unique.
Our concern was that there was no single UK resource for interesting features and practical advice on this subject.
Our features and articles are written by experts - who have experience, or a particular interest in this area.
Our Background
TravellingAlone was founded by John Rowlinson, the founder of PtS.
John, through PtS, is involved in a number of ventures including software and property companies. A percentage of revenue from these activities goes towards funding TravellingAlone and a number of similar sites.
Our focus is simply on having experts create the highest quality information possible that is widely read.

Related Articles in the 'Site Information' Category...