Volunteering Whilst Travelling Abroad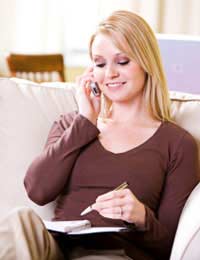 They say travel broadens the mind and there are few things that broaden the mind more than devoting oneself to helping those less privileged than us for a sustained period. Seeing the way other people live is one thing, but actually living (almost) as they do is quite another.
If you're looking for a trip to blow your mind, one which will leave you a wiser, more worldly person and one which will put challenges before you the likes of which you may never face again in comfy old Blighty, then getting involved in one of the thousands of volunteer programs around the world could be a great way to start planning your adventure.
Doing some kind of volunteer work while travelling abroad is not just a massively fulfilling experience on a personal level, many people throughout the world truly rely on the kindness of westerners who show compassion. Government aid is one thing, but those of us who actually go out there and work hand in hand with people - building an orphanage, teaching basic skills, saving endangered animals - are the ones who truly nurture international bonds for longevity, despite the injustices of the bigger picture.
Every Little Helps
There's also an element of giving something back. Many organisations in the travel industry, charitable and otherwise, believe in the philosophy of making some kind of lasting contribution to the poorer places of the world that we ravage with our touristic whims, above and beyond the financial. The conscientious traveller, when in a 'poor country', should be constantly alert to ways in which he or she can help people on a personal level.
For example, many people can't afford such a simple luxury as biro pens. If you happened to bring an entire suitcase of them, a class of schoolchildren's lives could suddenly be changed.
Economics
As the term 'voluntary' suggests, in most cases you'll receive little more than food and shelter in terms of compensation. Having said that, travelling is a very expensive hobby, and food and shelter are two of your biggest costs.
Some travellers see volunteer work as a great way to prolong their trip, and that it is, but as you do more research you'll discover that the largest and most reputable organisations and the most interesting programs often require you to pay sometimes considerable fees for the narcissistic pleasure of offering your services.
This helps to discourage those who aren't serious and serves as insurance for the organisations. Many people, when faced with the reality of the task ahead, find that they just don't have it in them and can become a hindrance, financially and otherwise, to the project. After all, they are charity organisations. They will nearly always offer some other kind of reward however, conducive to the growing experience you're looking for.
How To Go About It
Almost every part of the world, the UK and USA included, has numerous volunteer programs and short term opportunities and welcome anybody who has the time and is serious about their good intentions.
A quick Internet search for 'volunteer work abroad' brings back pages and pages of organisations offering all sorts of experiences. However, not all of them will accept responsibility for you as an employee on a whim - and you shouldn't trust one that does.
You should first look around at what's on offer and make a shortlist of several ideas. Take into account where you'd like to go, obviously, and how much of a commitment you can truly afford to make. Some very honest self appraisal is important here.
Take into account the skills that you have and how you could apply them in diverse ways - some lateral thinking may be necessary! For example, if you're used to making presentations at work, you'd probably make a great teacher of basic skills.
When you find something that you could really be passionate about, start researching it more deeply. When you make your application you should treat it just like any other job application - an attitude of 'they need me more than I need them' is a big turn off. Another thing to bear in mind, from a career point of view, is how good something like this looks on your CV.
You might also like...