Travelling to Learn New Skills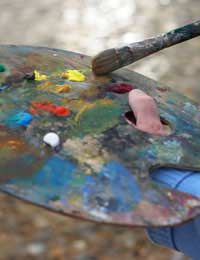 Skills learning holidays provide the independent, or solo, traveller with an opportunity not just to acquire new knowledge, but also to return home with a host of new friends. Learning holidays, and short breaks, offer a unique experience that often stretches an individual's imagination and ability. With such a vast variety of good quality courses available, choosing which one to enjoy first may be the hardest part of the deal.
How to Plan Creatively
Whilst it is nice to travel with other people sometimes going solo may be the only option available, if you want to get away from it all. Travelling solo may appear to be a daunting experience initially, but by creatively choosing what to do and where to go you can ensure the holiday lives up to your expectation. If you enjoy the company of strangers choosing an activity that welcomes interaction – like Salsa or Flamenco dancing, camping, a language exchange or sports challenge – will be the perfect option for you. If, on the hand, you prefer a more solitary experience practicing yoga, making real Italian ice cream or painting beautiful scenery, will allow you to be creative but still have interaction with others during part of your day.
Deciding what you want to do and where you would like to enjoy this experience is part of creatively planning the best holiday for yourself. Sharing this experience with new people is simply a bonus that you will undoubtedly also enjoy.
Finding the Right Activity Challenge
A solo traveller can afford the luxury of creating the ideal holiday or break, for him or herself. That may be the opportunity to sunbathe on the beach all day long or it could be the means of challenging themselves in a way that increases their knowledge of a favourite, or entirely new, interest. Realising that there is more to the holiday experience than the usual package in the sun deal, will enable the solo traveller to broaden their interests in challenging and creative ways.
If you already have an interest you are passionate about exploring – like photography perhaps – getting away from it all to concentrate your time and efforts into developing your skills and ability would make the ideal singles break. Exploring your current interests will therefore enable you to identify the perfect challenge for you.
How Learning Skills Holidays Work
Whether it is watercolour painting in Tuscany, creating your own perfume in the heart of the Cote d'Azur or cooking authentic Spanish cuisine, specialist activity holidays all provide a detailed level of professional tuition. Each specialist holiday provider will outline the specific amount of tuition hours you will receive, what you will learn on the course and other relevant matters concerning accommodation, excursions etc. Some courses will also provide you with an accreditation.
Although you will be travelling to the location independently who will usually be spending the length of your break in a small group of like-minded people, so there is also plenty of opportunity to get to know your new friends.
You might also like...