Accommodation Hints & Tips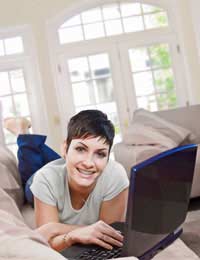 With the ever-steady increase in the number of people travelling, it's no surprise that in all the major tourist destinations of the world there is an equally increasing number of tourist traps. Wherever there are tourists, there are thieves.
But while more and more people are travelling for the first time, or at least diversifying in the nature of their trips, the unscrupulous types out there gain more and more experience and make better use of the resources available to them.
One of the biggest costs of any trip is that of accommodation. It's also one of the biggest risks. If con-artists have infiltrated every aspect of the industry, it's fair to say they've pretty much colonised this particular section. In the days when the package holiday was the norm we all heard the horror stories - "The swimming pool was a typhoid-infected cesspit"; "Our luxury suite was full of cockroaches" - but at least you could refer back to the travel agent. If you go it your own way, as so many people do in this age of information and independence, you have little to fall back on.
What it Says on the Tin
If you're travelling in the developed world, the likelihood of any of the above happening to you is fairly remote these days. Europe has stringent standards, as does North America, and accommodations that are unfit for human habitation are simply not allowed to trade anymore. They're shut down, stamped out and the owners prosecuted. So if you do happen to come across one, you can ensure that happens.
However, that's not to say that any accommodation you find will be 'exactly what is says on the tin' - far from it. This is also the age of media marketing, loopholes in the law and the finest silver tongues history has ever witnessed. Whatever they say about the place, take with a pinch of salt. Disregard any information that could be a matter of opinion such as 'spacious', 'beautifully decorated' or 'close to the town centre'.
Be aware that the camera can lie too. Read between the lines; 'decorated in a simple yet classical style' means nothing at all. Look at the facts: Private bathrooms - yes or no? Wireless Internet - yes or no? Air conditioning - yes or no? Check the location by putting the address into Google Maps to make sure it's really where you want to be.
How to Play it Safe
First of all, before booking online, go to a review site. The site should feature independent traveller reviews on accommodation everywhere in the world. If the place you're considering has two or three bad reviews, forget it.
Most hotels take your credit card details when you book or when you check in at the latest, so if you feel even slightly dubious about the place, look elsewhere. If you have serious problems - i.e. a situation in which you would refuse to pay except that they have your card number so you don't have a choice, then do the following:
Threaten to involve the police and the Tourist Board - 90% of offenders will try to bully or cajole you into coughing up - in fact, such tactics of intimidation are a sure tell-tale sign that they know they're in the wrong. Call their bluff.
Contact your credit card company and explain the situation fully - this is best done by email or letter, as soon as possible.
Contact the Tourist Board of the country you're visiting and find out exactly where you stand with regard to the law. Unlike the police, they have a vested interest in your customer satisfaction.
Tell a hotel review site all about it. It's thanks to the people who take the time to register and write reviews that consistent offenders are named and shamed here, at least you can do your bit to prevent it happening to others.
Getting a Good Deal on Price
The best way to get a good deal is usually to go through a portal site. Of course, all portals take a commission (regardless of what they advertise) but thanks to their sheer bargaining power they can normally get good rates that are lower than the hotel offers directly. Always compare portals too. Going in low season can save you a fortune, but then again, it's low season for a reason.
You might also like...