Exchanging Currency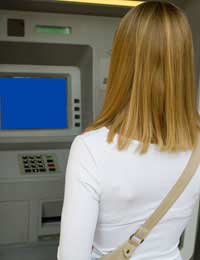 Before embarking on any trip it's essential to know how you're going to access your funds. There are various options available to you with various advantages and disadvantages in each case, but one common query is where to get the best value for money when you exchange your currency.
Many organisations offer currency exchange, from the good old fashioned bureau de change to departments stores. Some, including the Post Office, advertise 0% commission but in reality there is no such thing. It simply means that the commission is already taken into account when they calculate the rate they offer you. They won't take a percentage fee for changing your money but instead you'll get a rate of exchange that is slightly inferior to what it would be if they charged a commission. In other words, it's simply a case of juggling the figures around. However, it doesn't mean you're getting a bad deal either - basically it doesn't mean anything at all!
Before You Go
Changing your money before you set off usually gives the best return for your pounds and unlike in the past, when you were faced with the choice of either carrying cash or traveller's cheques, it's now possible to get foreign currency cash cards, which, for a usually small fee, offer the best combination of convenience and security.
Cash is irreplaceable - if you lose it or it's stolen that's it. Every 31 seconds a British tourist is robbed abroad. The larger the amount you carry the more you stand to lose if the worst happens and even the best insurance companies offer very low compensation for lost cash.
Traveller's cheques are quite secure, even if they're stolen, but carry the inconvenience of having to go to a bank during opening hours to cash them. This may seem a menial task but banks abroad are not always like UK banks and in some cases this type of transaction can take a half a day out of your trip.
Prepaid foreign currency cash cards are also very secure and are particularly convenient. They work just like your ATM card but with prepaid credit in a foreign currency and can be used virtually anywhere. Otherwise known as 'Cash Passports', they're available from the major exchange bureaus and some travel agents and banks. Credit can also be topped up while you're away if you have online banking. The only disadvantage is that as yet, they're only available in major currencies such as US Dollars and Euros.
However, the question still remains - where do you get the best rate of exchange? Well, exchange rates fluctuate on a daily basis and therefore so do the rates offered on the high street, but as a general rule of thumb, the best place is a bureau de change and the worst is a travel agent. Somewhere in the middle ground there's your own bank and certain department stores; closely followed by other high street banks and then the Post Office.
While You're There
So let's suppose you didn't do any of the things above and you've just found yourself unexpectedly abroad - all is not lost! Exchange Bureaus are still abundant, you'll just get a less attractive rate of exchange, but your ATM card will work in most cash machines around the world too. You'll pay a nominal fee to use the machine - how much depends on the bank that owns it but it shouldn't be more than the equivalent of a few pounds. After that, you'll pay the rate of exchange offered by your bank and in some cases, another nominal fee, this time to your own bank. For this reason, it's worth taking out the maximum allowance in one go, thus paying the fees as few times as possible.
Most credit cards also offer the facility to draw cash using a PIN number at a cash machine, though they tend to charge a higher rate of interest for cash withdrawals. Aside from petty cash, it's worth your while to use your card for expensive things such as accommodation, travel tickets, large shopping trips and restaurant bills; but as always, be very cautious and keep your receipts.
You might also like...