How to Add a Touch of Luxury to Solo Breaks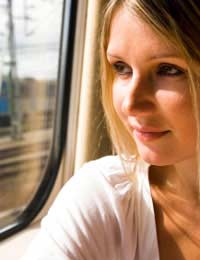 Whether backpacking around the world or cruising the oceans travelling solo offers many opportunities to enjoy a touch of luxury. Taking the time to consider ways to pamper and spoil yourself, whilst on your solo travels, will ensure your enjoyment is heightened and the travel experience is memorable.
Slip into Comfort
If you are backpacking, as a solo traveller, you will be limited by the amount you are able to carry. Therefore treats and luxuries must be accommodated in your baggage allowance or enjoyed as a one-off experience. Packing a lightweight, silk sleeping bag liner however, overcomes rucksack space restrictions and provides a luxurious end to your tiring day.
Silk sleeping bag liners are easy to fold-down and store, wash and dry quickly, provide an extra layer or warmth when it is cold and keep you cool in sticky hot weather. They can also be used when staying in hotels and hostels, where cleanliness is not always up to your personal standards.
Enjoy a Luxury Pit Stop
Travelling solo can be enjoyable and spontaneous, but it can also be tiring and challenging, particularly if you are making a variety of stops or detours during your journey. If you have planned a multi-stop break or holiday it is worth considering scheduling a one-night pit stop at a luxury hotel or retreat. Although this will be an additional cost to your travel budget, by planning this into your itinerary you will be able to consider and include the extra expense.
Enjoying one-night of luxury, at a top quality location, will help the solo traveller recharge batteries and engage exploration desire, which improves the overall experience of your solo travelling expedition.
Personal Pleasure
Holidays are seen as a 'must-have' experience that every individual should be able to enjoy. Regardless of the size of your solo travel budget adding a simple touch of luxury should not be difficult to achieve. Luxury is a personal perception and therefore ensuring you are able to enjoy a treat, that is meaningful and pleasurable for you, can be as simple or as complicated as you like.
Packing mini-sized essential bath oils that pamper the skin and relax the mind can add a daily touch of luxury to your solo travelling experience. So too can enjoying a chilled glass of wine with your evening meal. Making space for a daily dose of pleasure requires little effort but creates a positive enhancement of the solo travel experience.
The World is Your Oyster
Travelling solo does not mean you are restricted to holidaying close to home. The highlights of Northern India, the Sahara and Marrakech or other exotic locations, are all available, and accessible, for solo travellers to explore. As a solo traveller you have the option of arranging your break yourself or booking a tailor-made travel package from one of the many specialist tour operators that offer luxurious travel destinations for the independent traveller. You can also choose whether or not to share your experiences with other solo travellers, as part of a travel group.
You might also like...