Home Exchange for the Single Person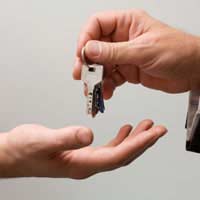 Home exchange offers an interesting alternative to holidaying in resorts, hotels, self-catering apartments and other purpose built complexes. Exchanging your home with a fellow traveller provides a unique option to visit locations and to experience local life. As a solo traveller this travel suggestion offers an opportunity to enjoy worldwide travel with all the added comforts of home included.
Holiday Home Swap
Many people dream about owning a second property that can be used primarily as a holiday home. For many individuals, however, owning a second home is not a viable option. Swapping homes with a stranger provides a travel and holiday solution that is not as costly, but does offer just as many opportunities to enjoy the comforts of home and the attractions of the local customs and attractions.
The Benefits of Home Exchange
Solo travellers can benefit from a home swap travel option in many ways. Exchanging homes is often a money saving alternative to many of the standard travel plans and options available. The comfort of a home stay is also combined with easy access to the local area, customs and attractions that a travel partner regularly enjoys. Although living like a house guest a travel partner actually has full responsibility for the care of the home and must respect property and possessions.
A typical home exchange can last between 1-4 weeks and solo travellers can swap their home for a break in a variety of homes, locations and term basis. Properties are available for swap all over the globe, and this provides a cost-effective way of travelling to new international places.
Who Swaps Homes?
Home exchange partners are individuals who wish to experience the pleasure of travel but with the comforts of home included. Individuals who arrange to swap homes will generally share a similar lifestyle and/or interests. Professional men/women, families, retired individuals and single people can all benefit from trading homes in order to experience an alternative form of vacation.
Individuals who rent their home are also able to benefit from home exchange, provided they have permission from their landlord.
How it Works
Home exchange is usually organised by specialist company that provides a portfolio of properties, for exchange, and handle all registration on the completion of membership requirements. The home owner is responsible for drawing up a home exchange contract and for listing everything that is included in the swap. Travel partners can then exchange the use of cars, and other transportation, look after pets and plants and other requests.
Home exchange does not have to happen in simultaneous weeks and can provide a flexible option for solo travellers who enjoy adventurous and spontaneous vacations.
Precautions
If arranging a home swap through an agency or company many of the practical requirements, concerning insurance and deposits, will be explained and arranged on your behalf. As a solo traveller it is recommended that you get to know the travel partner who will be living in your home, whilst you stay in their property. Contact can be made via the phone or online, and this can help you become more settled in your new environment when you arrive.
You might also like...