Researching Your Chosen Destination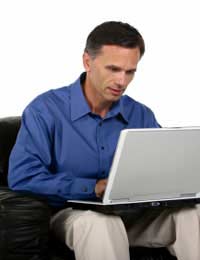 There's no such thing as doing too much research into your chosen destination. Over-preparing is one thing - spending time and money pointlessly covering every remote possibility, restricting the opportunities for spontaneous adventure or focusing too much on a particular goal instead of letting the road take you where it will - but you can never know too much about where you're going.
Today we are lucky enough to live in the age of information. Never before have we had as much access to knowledge literally at our fingertips - in fact, the problem is not how to find out what we want to know, it's how to manage the sheer wealth of information out there - where to look for the most reliable information, how to manage the time we have for research, and how to decipher between what will be useful and what will not.
Resources
The most convenient and vast resource of information in the world today is, of course, the World Wide Web, but as much as it is a tree of knowledge, this almost infinite myriad of corruptible data can be a veritable jungle. How do we judge the credibility of any given website? Well, the reliability of information is usually proportional to the quality of the site - if it looks flash, chic and sassy, if it flicks from page to page quickly, and the quality of language and grammar is top notch, it's a fair bet that serious people have put serious money into it and depend on its quality.
Government-funded sites usually fit into this category, as do those of large organisations like the BBC or, of particular interest to us, Lonely Planet. It's also possible get Google's 'official' page rank displayed on your toolbar by going into the options menu of your web browser.
The Foreign and Commonwealth Office is a great place to get your vital information - entry requirements, health risks and updates on politically volatile areas. Countries' embassies or consulates to the UK websites are authoritative but notoriously unhelpful and very selective with the information they want you to have easy access to.
For more personalised advice, though opinionated, get onto travel forums, where travellers of all ages share their experiences and knowledge of every aspect of travelling.
If the internet is not your thing, your local library is the old fashioned and ever-reliable vault of information. Most countries will have published literature via their respective tourist boards that give you useful facts.
It's also well worth investing in a guide book which you can read whenever you have spare time and you're not close to a computer. There are hundreds on the market, just make sure you buy the latest, and therefore most accurate, edition of whichever one takes your fancy.
Developing Ideas
The first thing to do is decide where you want to go and what you expect to get out of your trip. Make a shortlist of ideas. After researching how to get there, what documentation you need and sorting out any health issues, you can begin learning about the place. Start by typing "Travelling in (your destination)" into a search engine, or on page one of the guidebook. If it's your dream to travel, then almost immediately ideas will begin blossom in your mind with every paragraph that you read.
Make notes on a small, easily portable notepad and take the time to refer back to your ideas in order to create a structured amalgamation of research that covers all of your queries. The more time you spend in the mindset of your journey the more information you'll absorb and the more your ideas will develop, while all the time you become ever more prepared.
The best thing about doing the whole thing alone, is that you can really let your imagination flow when it comes to your travel plans, and create a basic formula for your adventure that is absolutely and completely personalised.
You might also like...